Jru Anthony Biography 
DMV artist Jru Anthony grew up in a musical household, but it was his phone that got him interested in creating his own sounds. Jru – pronounced Drew – got a phone in seventh grade and used YouTube beats to craft compositions. When his father, DC Go-Go band leader Frank "Scooby" Sirius (The Chuck Brown Band, Sirius Company), let Jru use his computer, it was like a new world opened up. Jru started producing original compositions. 
"It was fun and it was a good way to get my thoughts and feelings out onto something that I could go back to later and connect with," Jru says today. "I also resonated with a lot of the artists I was listening to at the time." 
Some of Jru's current favorite artists include Pharrell, Kanye West, Tyler, The Creator, and Lil Uzi Vert, while legacy artists Prince, Rufus, Michael Jackson and Quincy Jones were also influential in helping to shape his sound. After dropping his Hitori album on his own, Jru was blown away by the positive feedback he got from friends and classmates. Then only 16 years old, Jru had a new focus. "Music took over," he recalls. "It made me realize that I really wanted to do it. It became more of a passion and I fell in love with it. It became much more than just a hobby." 
Now 19, Jru Anthony has released the powerful Life For Now LP, a funky and rhythmic collection full of psychedelic soul and punctuated with a dreamy, in-the-clouds vibe. Entirely self-produced, Jru Anthony also played most of the music on the nine-cut collection. "The state of my life at 18 years old is what I'm talking about on the record," he details. "I was like, 'This is my life right now, but it's not going to be my life five, six months from now, or even a year from now.' I was being optimistic and looking forward. I'm also looking at it as like my life will be great when this album comes out, when my dreams start to come true." 
Lead single "Greenlight" is a smooth, inviting song about getting positive vibes from the object of your affection, while "97 Chevy" features a more standoffish Jru, one who details pursuing a girl while his guard is up. 
On the pulsating "Move On," Jru chronicles the emotional strife people experience when they're going through an emotional rollercoaster. "Music has always been a release and has a therapeutic nature to it," Jru says. "That's especially true with this record because I was actually going through these things in real life. It felt like a release. It's just natural. I wasn't thinking about, 'How am I gonna express myself on this record?' It was just coming out." 
Elsewhere, Jru demonstrates what it's like to be pursued on the uptempo "See You" and gets serious on the ultra-funky title track, imploring his woman to tell him the truth about the status of their relationship. He also flaunts his musicianship on the acoustic guitar-driven "Fouram" and delivers innovative funk sans percussion on "Dark Shot." 
It all adds up to a magical musical experience on Life For Now, a triumphant project from one of music's most promising new voices. "I know a lot of people have gone through some of the same things, so I just wanted a place for people to feel like they have somebody else to talk to," Jru Anthony says. "It's like a therapy album for me, and for everybody else."
Press Photos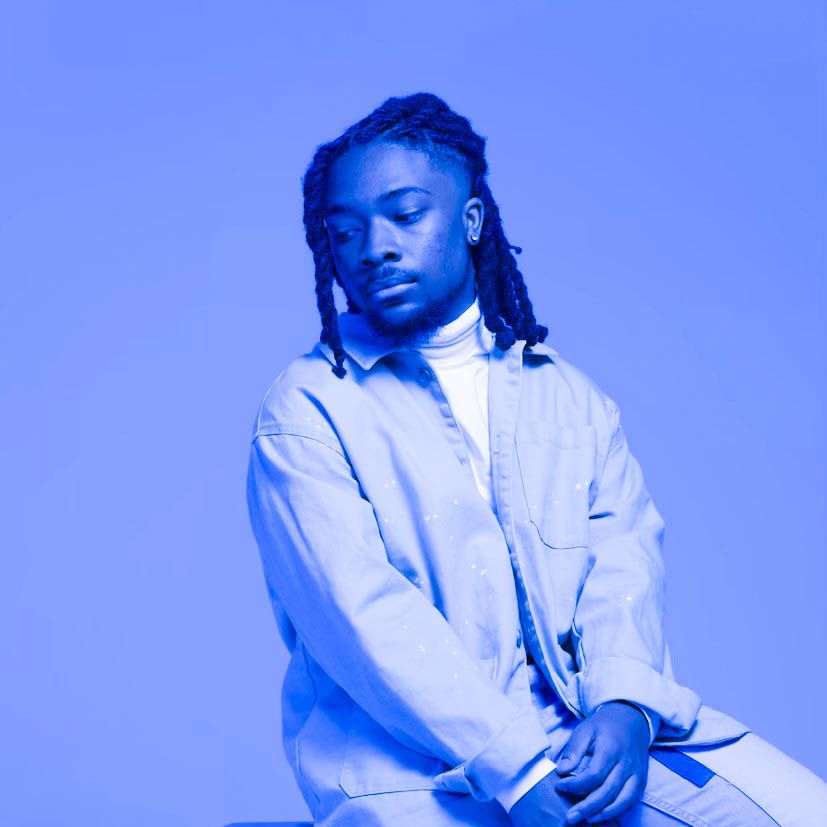 JRU ANTHONY
A Musical Voice From the Past, Present, and Future
WIth a songwriting style for the ages, and a compelling live show, Jru Anthony is available for live performance bookings.